A while back I shared my son's first birthday party invitations I designed. Since then, he has turned one and had a sunny, warm and fun first birthday party! Planning a party is so much less work than planning a wedding thankfully, but I did add quite a bit of a load on my plate in order to make these fun decorations. Here are some pictures from his party!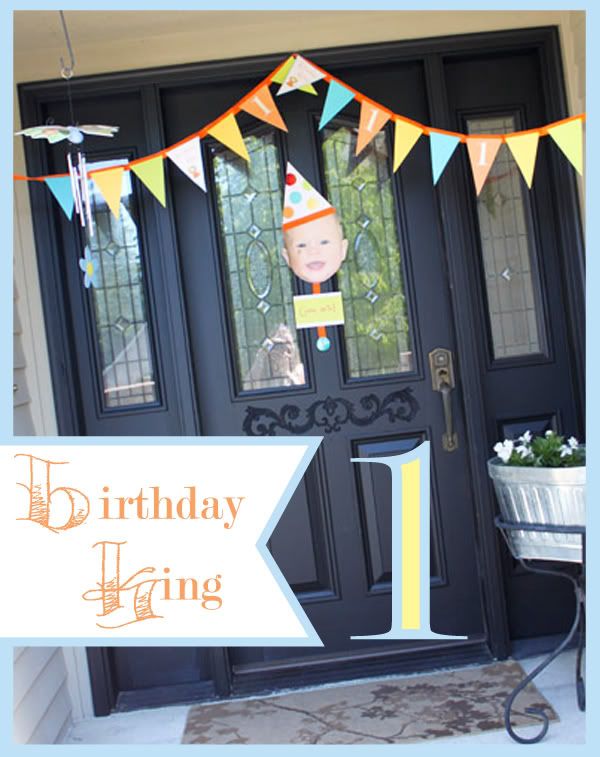 This was my favorite! This entry decor was designed using the same face I used on his invitation. If you missed the invitation post,
here it is
and I also re-posted the picture at the bottom.
I created the flag banner by cutting colorful card stock along with some printed flags and adhered them to orange ribbon.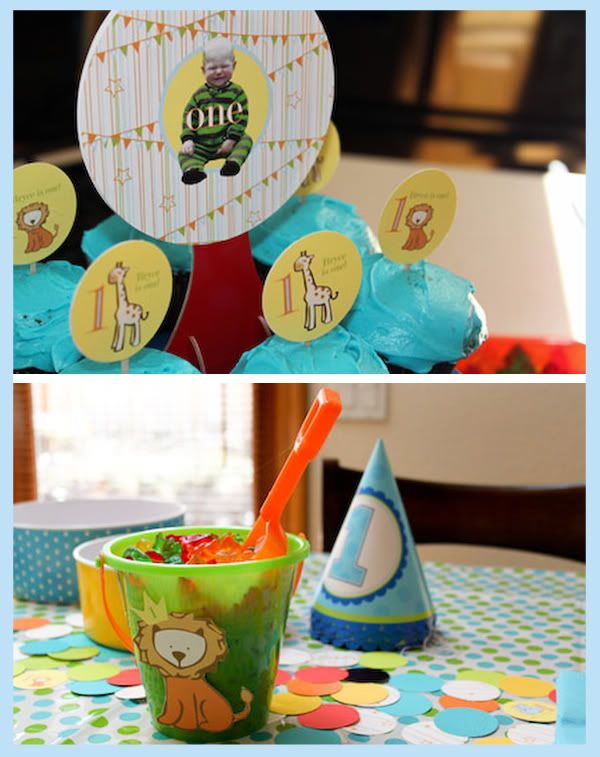 Cupcake toppers are an easy way to personalize decorations. It is also much less work than trying to mold and create fondant animals!
Even with the best intentions for gummy bear grabbers, that little shovel barely was used. Hands must be more efficient.
The oversize confetti on the table was cut with a circle hole punch using paper remnants from the flag ribbons.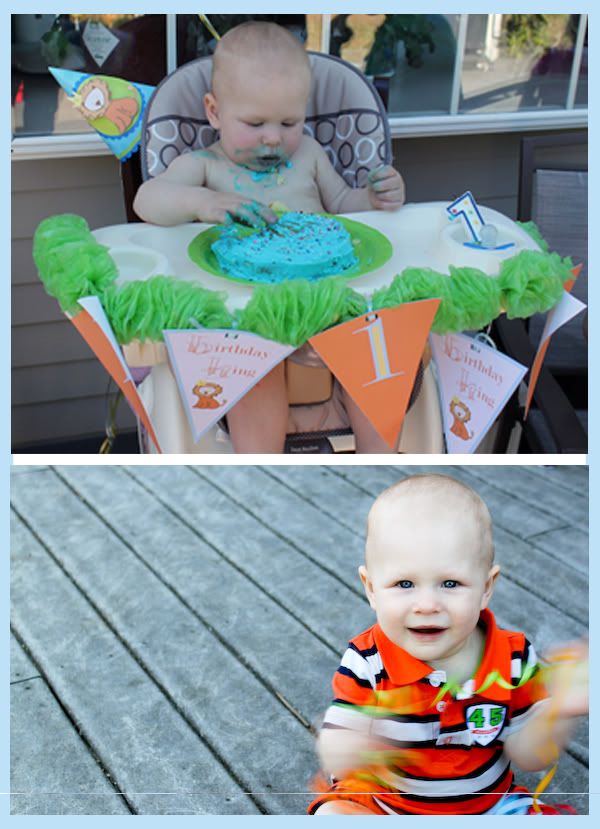 Notice the party hat hanging on his high chair? He refused to wear it. Doesn't he understand I made it just for him and cut out that little lion?! :) The wrap around his tray was created using a lei.
Happy Birthday to my one year old!