You have your heart set on creating the perfect invitation, but what about the enclosures? What do you need and what are they for?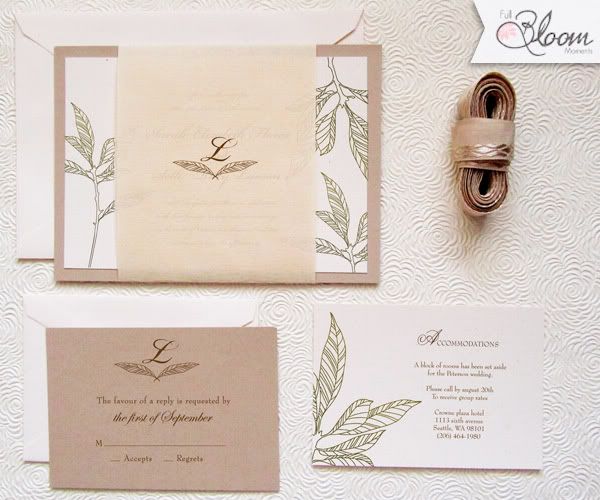 Reception Cards:
If you are going to have your wedding ceremony at a different location than your reception, consider including a reception card. This would include the location and time of the reception celebration.
Including a reception card is also necessary if your guest of your ceremony differ from the guest list of your reception.
The reception card is placed in the envelope on top of the invitation.
Wedding Response Cards
Your response cards enable your guests to communicate with you. Guests can share whether they will attend, how many will attend and their choice for food if choices are offered.

The response card is placed on top of the reception card. Include a date to respond by and a stamped envelope with your address included.

Postcard response cards are also acceptable. The great part about using a reply postcard is that you will save on postage cost along with the envelope cost.



Directions and Maps
A direction or map card is essential if you have out of town guests traveling in. The map should not be a screen shot of online maps, it should be a map formatted to the design of your invitations. You must check your directions before having these printed.
Accommodation Cards
If you are having a destination wedding or a local wedding with several out-of-town guests, consider including an accommodation card.

Accommodation cards could include information for your guests like airports, hotel options, area attractions and wedding locations. If you have booked accommodations for a wedding group, this information would be stated on your accommodation card.


Web Sites
If you've created a special website for you as a couple and about your wedding, a simple card could be included in your invitation for your wedding website.