With the royal wedding behind us, you can't help but imagine how Kate's life is forever changed. I know I'd love to read a book about her new life and how she adjusts to a royal status but she will likely never be allowed to give those details.
Seattle has a sweet spot you may have heard of called the
The Tuscan Tea Room.
This is the place to venture for a taste of the royal treatment. It is an Italian inspired tea room with over 65 teas from around the world and luscious cuisine. Within the shop is also Romanza Floral, a full service premium wedding floral studio. Here is a picture of the inside: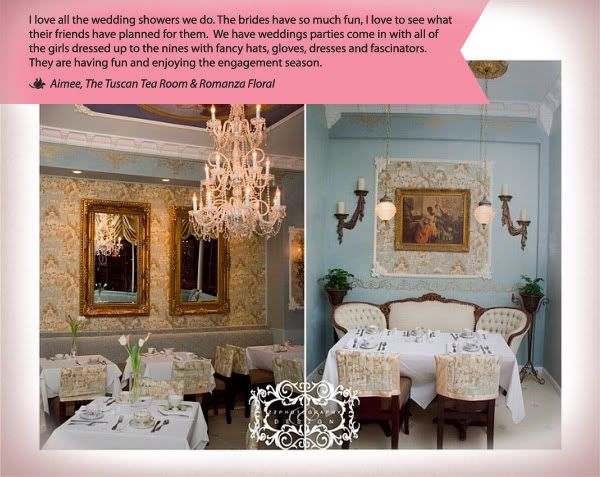 What party is complete without a beautiful invitation? Featured below is an invitation inspired by tea! Complete with a delicate die cut doily, hand stamped initial and tied off with a bow.
Feeling inspired thinking of a tea party theme for your wedding, bridal party or perhaps as a bridal shower? Here are items for all things tea, cheers!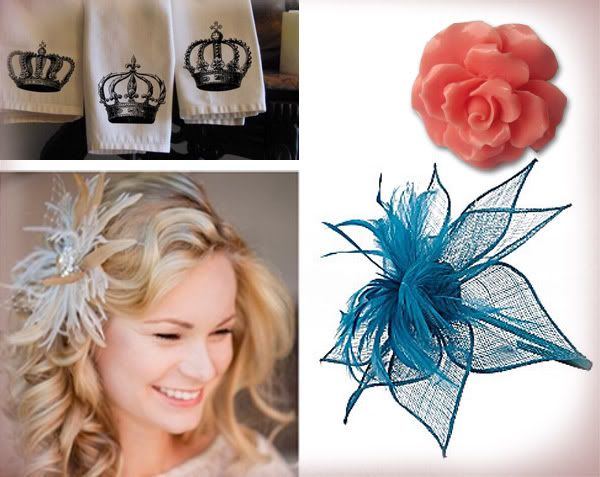 Products Featured:

Tea Towel
Rose Ring
Fascinator
Hair Piece